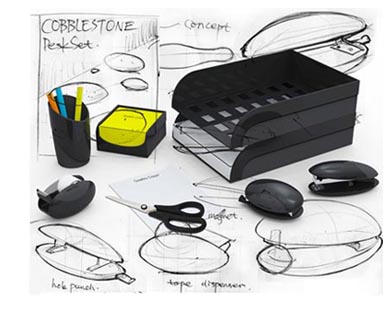 With a talented team of young designers we develop high-quality products to give our customers what they need. Everyday. We embrace new challenges and we focus, among others, on Home, Garden, Kitchen, Bathroom, Pets and Stationery products. We would not be surprised if you are already familiar with our products because we design products for many well-known brands worldwide.
If you are looking to design or develop a new product we can help.

We turn your ideas into a complete design and supervise the project from the beginning to the end. Our team develops together with you a creative concept that integrates seamlessly with your brand or product. The desired message, the atmosphere, the style and ideas are converted into images that appeal to your customers. This applies the product, the packaging but also the artwork. In other words, we design individual products, product lines, Plano grams to your complete corporate identity.
Under the pillar DEVELOPMENT our designers have developed around 1,200 unique articles the last 1.5 years, especially focused on bathroom & kitchen. To give you an impression, we introduce you to a number of product lines:
NERVURE CONCEPT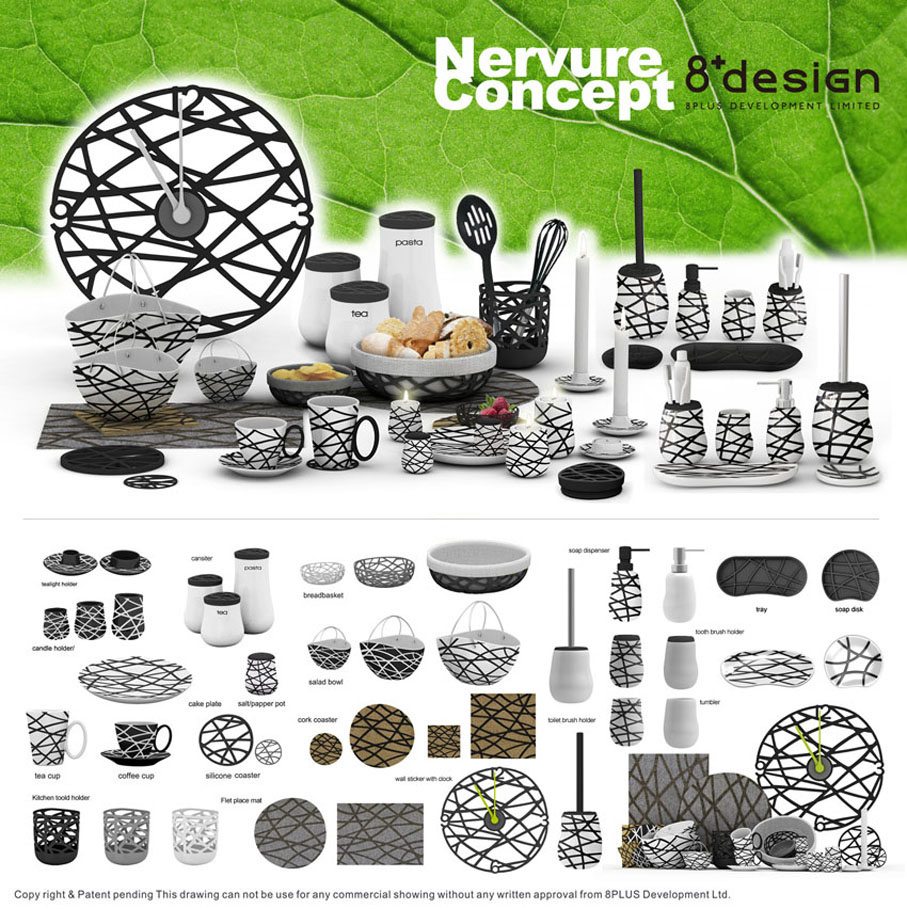 We also would like to show you some of the packaging possibilities we have designed and developed. With this we pay attention to both design and practical matters (e.g. transport).